DuckDuckGo Says Google's Competition Practices Actually Hurt Competition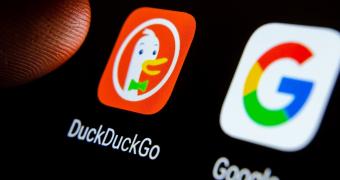 Google decided to deal with EU competition requirements by offering a search engine choice screen on devices running Android and sold in Europe.
In other words, when setting up a new Android phone in Europe, users can choose a different search engine than Google, and until recently the available options also included DuckDuckGo.
But the Mountain View-based search giant chooses what search engines it shows in this list by using quarterly auctions focused services that are profitable.
This year, DuckDuckGo, the privacy-focused search engine that many actually use as an alternative to Google, was no longer added to the list because it doesn't meet the profit criteria used by the Mountain View-based giant.
"DuckDuckGo, despite being the Google alternative that consumers most want to select, will no longer appear in most countries.  As a result, many EU residents buying a new Android device will no longer have an easy way to adopt a private search engine," DuckDuckGo … (read more)
Remember to like our facebook and our twitter @geekchrome.
Other pages you might like: Chromebook apps, Chromebook games & Gmail Add-ons.