EU Antitrust Watchdog to Investigate Google's Fitbit Takeover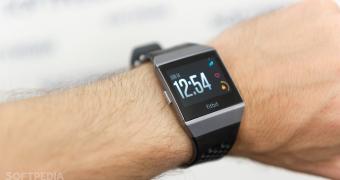 Google announced last year that it plans to take over wearable device manufacturer Fitbit for $2.1 billion, but the deal is still waiting for regulatory approval across the world.
The acquisition, however, is about to hit a new roadblock in Europe where the EU plans to launch an antitrust probe that could take as much as four months.
According to a report from Reuters, the EU antitrust watchdog wants to "explore in depth the use of data in healthcare."
Needless to say, neither Google nor Fitbit commented on the report, with an official announcement to be made next week. The antitrust probe could kick off on August 4, the report adds.
"The wearables space is crowded, and we believe the combination of Google and Fitbit's hardware efforts will increase competition in the sector, benefiting consumers and making the nex… (read more)
:
Remember to like our facebook and our twitter @geekchrome.
Other pages you might like: Chromebook apps, Chromebook games & Gmail Add-ons.