Firefox Will Support Google's Super Tiny WebP Image Format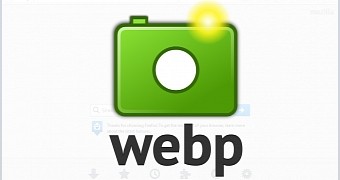 Mozilla engineers have started procedures to add support for WebP, a lossy and lossless image compression format developed by Google.
The WebP image format is derivated from the VP8 video format and is considered the sister project of the WebM multimedia format, an evolution of VP8.
Google acquired the technology in 2010 when it bought On2 Technologies, a company based in New York that created VP8.
WebP considered better than JPEG, PNG, and GIF
WebP supports transparency, XMP (Extensible Metadata Platform) metadata, ICC (International Color Consortium) profiles, and Google also announced support for animation frames.
Early tests have shown that WebP can cut down PNG size by as much as 45 percent, and (animated) GIF size with 65 percent.
From its beginning, the image format was supported by the Google Chrome, Opera, and Pale Moon browsers.
Google started adding WebP support to its services, such as Google Search, Google Play, Picasa, and Gmail,… (read more)
Source link
Remember to like ourfacebookand our twitter@geekchromefor a chance to win a free android tablet every month!
Quick Links: Best Chrome Games |Top 5 Dress Up Games For Girls On Chrome|Top 5 iTunes Alternatives On Chrome OS|Best Photoshop Alternatives On Chromebook| Download Google Chrome Apps | Free Chrome OS Apps