Google Assistant Gets Massive Parental Controls Update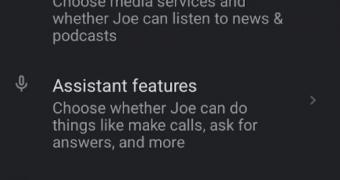 Google has recently announced a new massive update for Google Assistant, and this time, the focus is on the parental control available for parents out there.
Google Assistant will be able to provide access to media settings, Assistant features, downtime, and connected devices for kids accounts.
In other words, Google Assistant will be able to control pretty much everything your kid is allowed to do on their device, including here the music and video providers they can connect to. As a parent, I know how important this is, especially because children can always end up watching the wrong content on the likes of YouTube.
With Google Assistant, kids can only explore content from the providers parents themselves pre-allow. Parents can also configure if they want kids to listen to news and podcasts.
"Through parental controls, you can also control the specific Assistant features your kids can use — like restricting them from making phone calls or choosing what kind of … (read more)
Remember to like our facebook and our twitter @geekchrome.