Google Moves Chrome OS to a Four-Week Update Schedule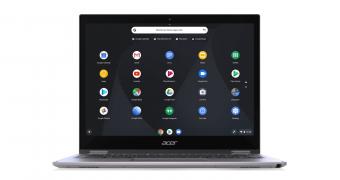 Google has announced a major update change for Chrome OS, as the company now wants to embrace a release calendar that it already confirmed for Google Chrome not a long time ago.
More specifically, the Mountain View-based search giant wants to release updates for Chrome OS every four weeks, all in an attempt to deliver significant improvements at a faster pace than before.
"To deliver new features more rapidly to consumers while also continuing to prioritize the key pillars of Chrome OS – security, stability, speed and simplicity – Chrome OS will move to a 4-week stable channel starting with M96 in Q4. For enterprise and education users, Chrome OS will also introduce a new channel with a 6-month update cadence by M96. More details to be announced soon," Google says.
As a result, Google says it'll skip version 95 of Chrome OS, with the company to move directly to version 96 to t… (read more)
Remember to like our facebook and our twitter @geekchrome.