Google Pixel Watch Could Use a 4-Year-Old Chip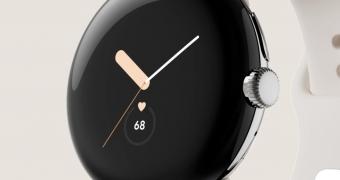 Google has finally announced its highly anticipated Pixel Watch, but given the device is projected to launch later this year, the search giant has provided little to no information as far as the hardware is concerned.
But according to a report from 9to5Google, the chip that would make the Pixel Watch happen may not necessarily be something to brag about.
This is because the company has decided to go for the Exynos 9110, a chip that was first launched by Samsung on the Galaxy Watch model launched in 2018. In other words, the chip powering the Pixel Watch is some 4 years old.
It goes without saying that Samsung's newest chip offers better performance, and the South Korean company itself praised the capabilities of the W920 (the successor to the 9110). As the cited source notes, the new chip offers CPU performance increases of up to 20 percent, while the graphics performance is ten times better,… (read more)
Remember to like our facebook and our twitter @geekchrome.