How Cloud SQL helped Build Beyond with Gramercy Tech & Vatom
Editor's note: In today's guest post we hear from two digital events agencies, Gramercy Tech, a New York-based digital agency specializing in digital experiences,and Vatom, a Los Angeles-based company focusing on Web3 software, on their experience working with Google's Cloud SQL to build and scale a virtual world.
---
Regardless of where your organization resides in relation to technology, now is not the time to stand still. But in times of uncertainty, it's easy to do so. In our world of events and digital experiences, we are in an age of transformation, rethinking everything about how we serve attendees. To inspire us on this journey, we've leaned into the idea of building beyond: Rather than thinking about building digital experiences, we lean into the beyond — what does it mean to truly build beyond what was previously thought to be possible?
Recently, Google Cloud helped us answer this question while we were preparing to host a global, digital event. As event organizers, we are always looking for ways to make digital events more engaging and immersive for attendees, especially in the post-pandemic era. To do so, we created The Beyondverse, which combines Gramercy Tech's Eventinity platform plus Vatom's Web3 capabilities to help create a virtual conference where attendees can listen, learn, network, and participate all from their own homes, in a seamless fashion.
Eventfinity is a cloud-based platform that allows event organizers to create and manage virtual events of all sizes. With Eventfinity, organizers can create custom registration pages, manage speaker and exhibitor information, and deliver live and on-demand content. Eventfinity's technology stack leverages Google Cloud's serverless technologies and multi-regional deployments to efficiently scale Cloud Run across the globe. The Beyondverse, meanwhile, is hosted on the Vatom Web3 enterprise platform. Inside The Beyondverse, attendees can interact with objects, engage in conversations with other attendees, attend virtual events, and explore virtual spaces that replicate the look and feel of real-world events. Vatom's infrastructure is based on a collection of microservices fronted either by a public API or an app and is delivered Google Cloud CDN fronted with Cloud Armor.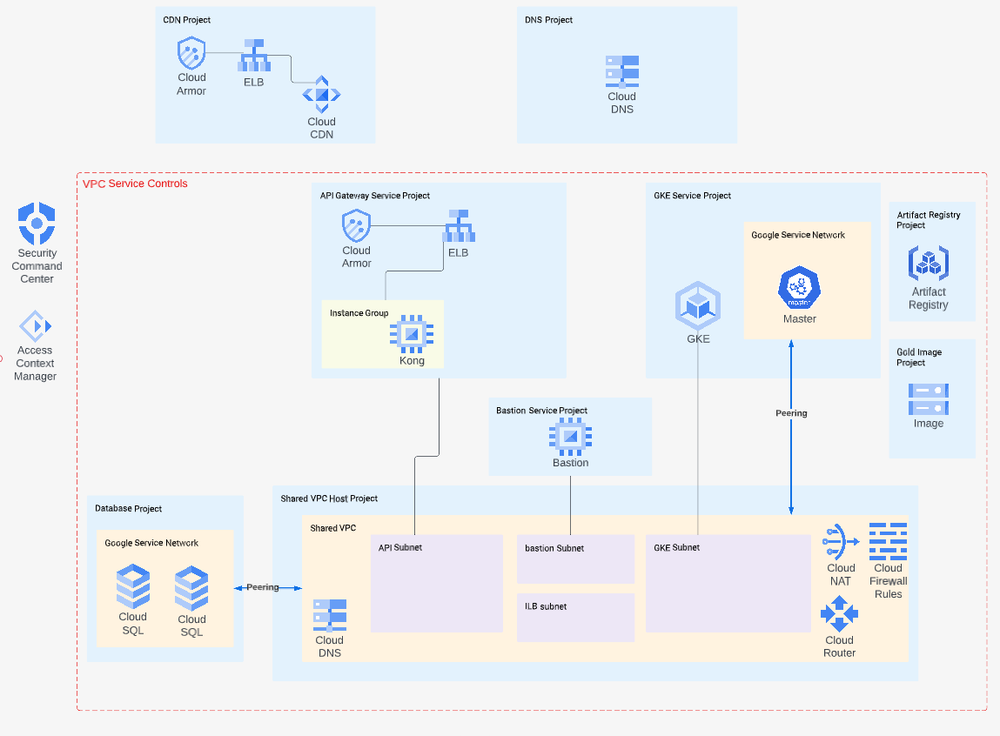 Underlying all this is Cloud SQL, Google Cloud's managed database service for MySQL, PostgreSQL and SQL Server. With Cloud SQL, we hosted our databases and microservices on a shared VPC, connecting over 15,000 employees and partners simultaneously worldwide in the Beyondverse, with extremely low latency, and zero downtime. Cloud SQL also allowed us to establish read-replication globally, seamlessly integrate APIs, and enable a secure and encrypted experience for attendees. We kept core functions in our platform speedy by using Redis and Memcache which we were able to deploy using Memorystore.
This was in marked contrast to our previous cloud-based database. By migrating to Cloud SQL, we've been able to scale rapidly to meet the demands of our growing business. It allows us to stay focused on our core business while ensuring compliance with essential requirements such as high availability, reliability, disaster recovery, and security. Building and maintaining the platform was a seamless and managed process with Cloud SQL.
This collaboration with Google Cloud is a testament to the power of immersive experiences and the growing demand for these experiences. We look forward to continuing innovating and creating new digital adventures with Google Cloud.
In addition to Gramercy Tech and Vatom, more than 95% of Google Cloud's top 100 customers use Cloud SQL to run their businesses. For more information on how Google Cloud's managed relational database service for MySQL, PostgreSQL, and SQL Server can help you, visit https://cloud.google.com/sql.
Remember to like ourfacebookand our twitter@geekchrome.