The Content Conundrum: How poor personalization and search experiences impact streaming platforms and their audiences
In an unexpected plot twist,streaming platforms are currently facing their own cliffhanger as an unprecedented period of slowing subscriber growth. According to Macquarie Research, net subscription adds dropped more than 80% YoY in Q1 2022 across Netflix, Disney+, Hulu, ESPN+, HBO Max/Discovery+, Paramount+, Peacock, and AMC+C. With endless content now available across a multitude of platforms, creating unique viewer experiences worth paying for has become mission critical for all streaming platform. To examine the true cost of poor personalization and search experiences, Google Cloud commissioned a Harris Poll to survey more than 2,200 consumers from countries across the world.
Time Theft: Poor Technology Costs Viewers Precious Time
Viewers can lose up to three hours a week searching for something to watch, spending an average of 24-minutes per session searching for content, according to the survey. With access to more choice, flexibility, and power over their consumption habits than ever before, audience patience is running razor thin. Google Cloud's findings suggest almost half of respondents (48%) have canceled a service if they couldn't find something to watch, costing streaming platforms crucial subscription revenue.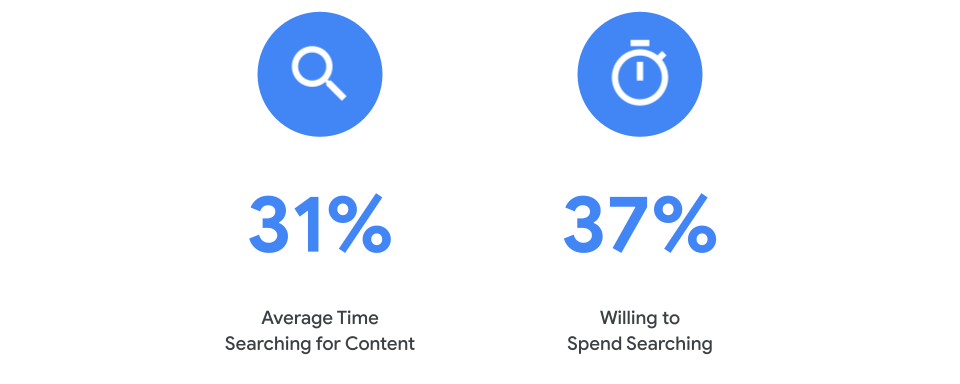 With a slim margin for error, consumers agree that easily finding something to watch is just as important as affordability when it comes to renewing their subscriptions. Last year we saw a record high with 599 original series, according to John Landgraff the chairman of FX Content and FX Productions, and with this amount of choice comes the challenge of finding the right content to provide to the right audience. Unsurprisingly viewers are much more likely to jump from platform to platform, hoping to find a show or movie that interests them. But when they do find that content, they're more likely to hit the subscribe button. According to our findings, 79% have kept a subscription after discovering new content and 85% of upgrades to pay for a subscription were influenced by the ability to find content. For streaming platforms, it pays to help consumers find the content that best suits their interests. And as profitability remains distant for most major streaming providers, subscriber retention, experience, and monetization has become essential.
Streaming companies face a challenge when it comes to understanding their users – both their past preferences and future intentions. Let's take a look at the user journey:
41% of viewers don't have a specific program in mind when they turn on their TV. Instead, they expect to browse and discover something to watch.
At the same time, a whopping 81% of viewers expect streaming services to provide highly personalized experiences.
Content discovery plays a critical role in keeping subscribers satisfied, particularly searching for specific titles or content starring certain actors. 54% of consumers directly search for a title before browsing through suggested content. Unfortunately, almost half of viewers find search does not give them their expected results. This poor user experience results in 31% exiting the application, 37% switching to another streaming service, or 31% switching to another activity entirely.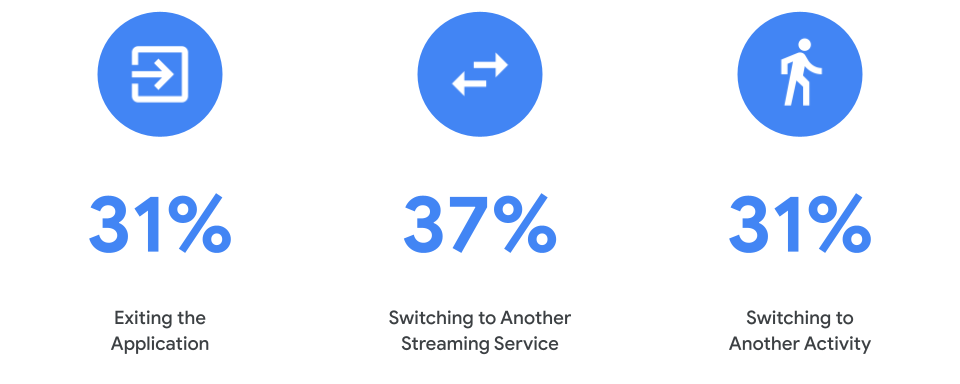 Business Imperative: Paths to Profitability
When it comes to content discovery in streaming platforms, recommendations and search capabilities are central to user satisfaction. But now, generative AI is powering innovative solutions across the industry. From personalizing experiences and mitigating churn, to sustaining and growing subscription and advertising revenues, all the way to streamlining operational and content creation costs; gen AI represents a paradigm shift..
With Google Cloud's gen AI solutions including Vertex AI, we're enhancing audience experiences by creating highly personalized and relevant content recommendations so viewers spend less time choosing and more time watching.
With so many options, consumers often experience subscription fatigue making them unwilling to continue to subscribe and pay for more platforms. As a result, we're seeing a rise in advertising video on demand (AVOD) and free, ad-supported television (FAST).These models offer consumers a cost effective way to view content, while allowing content providers to reach relevant audiences across the platforms that viewers value most.
As providers begin introducing new advertising tiers,65% of viewers revealed that not only do they prefer personalized advertising, but they've come to expect it. Personalized recommendations can take into consideration specific elements like content titles and scenes, leading to a more contextual and personalized advertising experience for the individual consumer. Additionally, 64% of viewers are more likely to keep watching the service if ads feel more relevant to them. As the industry evolves and tries new business models, optimizing advertising will be ever more critical than ever for media companies.
Redefining the Streaming Wars
Fortune Business Insights estimates the video streaming market will grow to nearly $1.7 trillion USD by 2029. While the streaming wars are only just beginning, how it's fought is changing. With so much on the line, creating hyper-personalized viewing and advertising experiences is essential to connecting with users, and cementing a platform's long term success. Entertainment companies need not go it alone.
Google Cloud is here to help media & entertainment companies, whether they're video streaming platforms, audio streamers, broadcasters or news publishers. We're committed to leveraging AI to find practical solutions to solve their most pressing business challenges. Since launching access to our large language models (LLMs) through Vertex AI earlier this year, companies have been streamlining many of the tools and processes they use today, and unlocking new understandings and insights across their teams.
To learn more about Google Cloud's solutions for media & entertainment companies visit our website here.
Remember to like ourfacebookand our twitter@geekchrome.