The New Gmail User Interface Is Now Enforced on All Accounts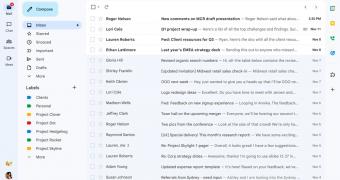 The new Gmail interface that was announced many months ago is now being activated by default for all accounts, Google says, as the company is turning it into the default experience for users worldwide.
One of the main benefits of the new Gmail update is that it brings all connected apps under the same roof, so it's much easier to toggle from one service to another.
For instance, no matter if you use Gmail, Chat, or Meet, you can find them all in a unified location, so it wouldn't take more than a single click to toggle from one to another.
No option to go back to the previous UI
Once this new UI is activated, there's no option to go back to the original version of Gmail, so going forward, this is the new interface that Google's email service is going to use.
"The integrated view with Gmail, Chat, Spaces, and Meet on the left side of the window will also become standard for users who have turned on Chat. Through quick settings, you can customize … (read more)
Remember to like ourfacebookand our twitter@geekchrome.