This Is the New Google Chrome Read Later Feature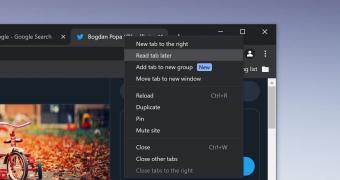 Google has finally released the Read Later feature in the Canary version of Google Chrome, so pretty much everybody can try it out right now if they install this experimental build of the browser.
It's not hard to figure out what the purpose of Read Later really is, as the feature comes with a rather straightforward name.
With this feature, you can save websites to a separate list which you can check at a later time to read the content that you need. It's more of a more simplified bookmark manager, and similar capabilities have also been added in other browsers too.
For example, in Microsoft Edge, this feature is called Collections, and it's actually one of the most popular features in the Chromium-based version of the browser.
"Collections in Microsoft Edge helps you keep track of your ideas on the web, whether you're shopping, planning a trip, collecting notes for research or lesson plans, or just want to pick up where you left off the last time you were browsi… (read more)
Remember to like our facebook and our twitter @geekchrome.
Other pages you might like: Chromebook apps, Chromebook games & Gmail Add-ons.