What's New in the Latest Firmware Update for Fitbit Sense 2 and Versa 4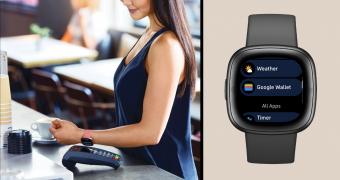 It's been a really busy week for Fitbit, as the company has announced support for Google Pay and Google Maps for the Fitbit Sense 2 and the Versa 4 smartwatches.
And now Fitbit is back with more good news, this time in terms of software updates for the same two smartwatches.
More specifically, Fitbit has started the rollout of new firmware updates for the two models. The new build is 1.184.52, and it can be downloaded right now on the Sense 2 and the Versa 4 – worth knowing, however, is that the rollout takes place gradually, so it could take a while until the update shows up on your device.
There are three big changes in the new firmware updates (though Fitbit says other bug fixes and improvements are also available):
First and foremost, Fitbit is enabled the built-in speaker and microphones on the device to take calls from the wrist. This makes the smartwatch even smarter, and needless to say, it's one of the most anticipated features so far.
Then, Fitbit says… (read more)
Remember to like ourfacebookand our twitter@geekchrome.