Download DraftKings for Chromebook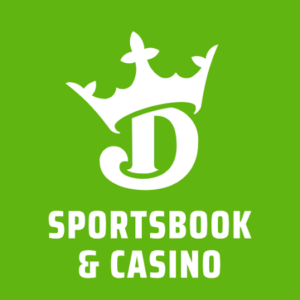 Hello everyone, you can download DraftKings for Chromebook and utilize one of the most popular betting platforms in the world.
Today we will highlight some reasons why we think you should try this sport betting app on your ChromeOS device. I will be honest with you, I don't bet, but for the purpose of post, I did try this app for a couple NBA(basketball) and NFL games(american football) and I actually made some quick bucks, I think. I know legalized gambling has been the talk of the sports industry for decades on decades. Back in the day many people used to bet only via Vegas at was the lone state that had legalized gambling with less restrictions. Things have changed, in the United States, in May 2018, a pivotal Supreme Court ruling granted states the authority to independently legalize U.S. sports betting as each state saw fit. More and more states are jumping into this billion dollar business. As a philosopher, I am a bit on the fence about this ruling but that is a story for another day. If you enjoy sports betting, DraftKings might the app you are looking for. I would highly recommend you use a modern Chromebook(made in 2020 or newer) with touchscreen features to make the best use of this mobile app. If you have any issues with using this app on your Chromebook, I would suggest you go ahead and use the Web version of DraftKings which works, it might not look as pretty as this app, but it works. Let us know in the comments what you think about this app if you decide to try it, and yes, you have to be 18 years or older to use this app in the United States.
Install DraftKings as Android App
Download DraftKings on ChromeOS
What is DraftKings about?
DraftKings is sports betting app that works on your Chromebook and allows you to bet or legally gamble on your favorite sports and players. You can make money while watching your favorite sports from all over the world. The point of this app is to win or lose cash betting on all your favorite sports online, including NFL football and college football betting, NBA basketball betting, NHL hockey betting, MLB baseball betting, PGA golf betting, and soccer betting.
DraftKings Screenshots
DraftKings Video
DraftKings Chromebook Requirements
Supported OS Version: ChromeOS & Android 7.0 or newer.
Supported Device: Device with 4GB of RAM or above.
Storage Space: 1 GB or above.