Download Microsoft OneDrive for Chromebook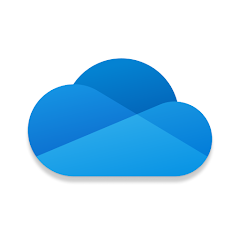 Hello everyone, you can download Microsoft OneDrive for Chromebook and experience using one of the most useful cloud storage apps on the market.
Today we will highlight some reasons why we think you should give this cloud storage app by Microsoft a chance on your ChromeOS device. I have used this app for years, but not necessarily because I wanted to but it came default on most if not all of my Windows PC so I know how it works etc, I still prefer Google Drive but I have to say, the updated Microsoft OneDrive these days is really good and some even argue it is better than Google Drive and Dropbox. I wouldn't say so, yet but it is certainly closing the gap. One of the standout features of Microsoft OneDrive is its integration with Microsoft Office. You can access and edit Word, Excel, PowerPoint, and other Office documents directly from OneDrive without needing to download or install the software. Additionally, OneDrive's camera upload feature makes it easy to automatically backup photos and videos from your mobile device to the cloud. Another great feature is the ability to share files and collaborate with others in real-time. You can set permissions and control who has access to your files, and even work on the same document simultaneously with others. OneDrive also offers robust security features like two-factor authentication, file encryption, and virus scanning to ensure your files are always safe and secure. Finally, OneDrive's powerful search feature allows you to quickly find files by name, keyword, or even by the text within the document itself.
I am glad this app ended up working perfectly on my backup Lenovo Duet 2-1 Chromebook. Another reminder, you will need a touchscreen enabled Chromebook so make sure if you decide to run it on your Chromebook, check our list of Chromebooks that can run Android apps and games. If your Chrome OS device is on the list or if it was made after 2017, it can most likely run this app without any issues. Let us know in the comments if you decide to try this app on your devices.
Install Microsoft OneDrive for Chromebook
Download Microsoft OneDrive on ChromeOS
What is Microsoft OneDrive about?
Microsoft OneDrive is a cloud storage app that works on your Chromebook and it gives you storage space for your photos and files. OneDrive's cloud storage will secure photos, videos, files and keep them safe. Keep your files protected, synced, and accessible on all your devices. The OneDrive app lets you view and share photos files, photos, and videos with friends and family for safe and free storage. Plus, you can use the app to automatically back up your phone's photos and videos. Start with 5 GB of free storage space or upgrade to a Microsoft 365 subscription to get up to 1TB or 100 GB of cloud storage.
Features: 
Cloud Storage: OneDrive offers cloud storage for photos, videos, and files, allowing users to access their data from anywhere, on any device.
Collaboration: With OneDrive, users can collaborate with others by sharing files and folders, and working on them together in real-time.
Automatic Backup: OneDrive can automatically back up photos and videos from a mobile device to the cloud, ensuring that precious memories are safe and easily accessible.
Security: OneDrive provides robust security features to protect data, including encryption, two-factor authentication, and virus scanning.
Integration with Microsoft Office: OneDrive is seamlessly integrated with Microsoft Office, allowing users to create, edit, and share documents, spreadsheets, and presentations from within the OneDrive interface.
Microsoft OneDrive Screenshots
Microsoft OneDrive Video
Microsoft OneDrive Chromebook Requirements
Supported OS Version: ChromeOS & Android 10 or newer.
Supported Device: Device with 4GB of RAM or above.
Storage Space: 1 GB or above.