Download Apple Music for Chromebook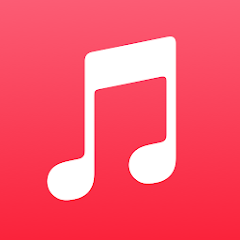 Hello everyone, you can download Apple Music on Chromebook and experience using one of the most popular streaming services out there battling against the likes of SoundCloud, YouTube music and more.
Today we will showcase some reasons why we think you should definitely give Apple Music a try on your ChromeOS devices. I am not the biggest Apple fan out there but I still like some of their stuff and one of those things is Apple Music, in fact I think the last couple albums or songs I bought have all been from my Apple Music account. Whether I'm in the mood for some, R&B, classic rock, Jazz or hip-hop/rap, I can always find what I'm looking for on Apple Music. And the recommendations are usually spot on, the more I use it, the better it gets at suggesting music I'll love. But the real game-changer for me has been the exclusive content. From live performances to music videos to documentaries, there's always something new and exciting to discover on Apple Music. And with seamless integration on my Chromebook, it's so easy to access all this great content. Another feature I love is the ability to download songs for offline listening. Whether I'm working on a plane or just don't want to use up all my data, I can still enjoy my favorite tunes without an internet connection.
Anyway, if you're not sure if your Chromebook is compatible with Google Play Store, you can check our list of Chromebooks that can run Android apps and games. If your device is on the list or was made after 2017, it should be able to run this app without any problems. If you decide to try it out on your device, let us know how it goes in the comments.
Install Apple Music as Android App
Download Apple Music on ChromeOS
What is Apple Music About?
Apple Music is now available on Chromebook, allowing you to stream over 70 million songs and enjoy exclusive content. With this premium music streaming service, you can have seamless integration and expert recommendations at your fingertips.
Features:
Access to over 70 million songs from a wide variety of genres and artists
Expert recommendations and playlists tailored to your personal taste
Exclusive content including live performances, music videos, and documentaries
Seamless integration with your Chromebook for easy access to your music
Ability to download songs for offline listening so you can enjoy your music even without an internet connection.
Apple Music Screenshots
Apple Music Video
Apple Music Chromebook Requirements
Supported OS Version: ChromeOS & Android 10 or newer.
Supported Device: Device with 4GB of RAM or above.
Storage Space: 1 GB or above.