Download AppSheet for Chrome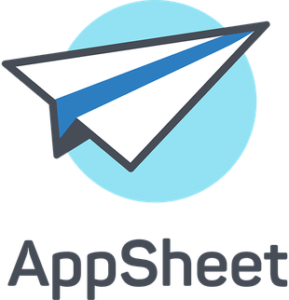 Hello everyone, you can download AppSheet for Chrome and Chromebook, it is a very underrated app that I think most of you will absolutely love, I have been using it for the past week and I can't put it down, it's literally too useful and too interesting. You will figure out what I mean as you continue to browse this page.
Today we will highlight an awesome app that is pretty new, less than 5 years old, this software that works perfectly with Google Sheets & Google Drive is taking theG Suite Marketplace by storm! AppSheet let's you create your own custom mobile app from your Google spreadsheet. You read that right. It is easy, takes only a few minutes and you don't need any coding experience to make sense of things. I have personally already created 2 apps and both of them took me less than 10 hours to launch and test. One of my apps allows people who download it to upload their own photos and let others rate and comment on them, just for testing purposes. The other app I made with AppSheet enables users to find the nearest tourist spots of interest for TorontoFox.com. Let's see what else makes AppSheet a great app for you or your business to try today.
Install AppSheet Extension on Chrome
Download AppSheet on Chrome Browser
What Is AppSheet About?
AppSheet for Chrome is a browser extension that allows users to access and manage their AppSheet apps directly from the Chrome browser. AppSheet is a no-code platform that allows users to create and deploy custom mobile and web apps using data from various sources such as Google Sheets, Excel, and SQL databases. The AppSheet for Chrome extension allows users to perform a variety of tasks such as:
View and edit their AppSheet apps data
Collaborate with team members in real-time
Get notifications for data updates
Use the Quick Add feature to quickly add data and schedule events
Add and manage attachments directly from the Chrome browser
With the extension, users can also quickly access their most recent AppSheet apps and stay up-to-date with the latest changes, even when they are not logged into the AppSheet website. This makes it easy to manage and access data from different sources while working in other browser tabs or apps.
It's important to note that AppSheet for Chrome is an extension for users who already have an AppSheet account and have created apps, it's not a standalone tool, and it's not a tool to create apps.
AppSheet Screenshots
AppSheet Video
Other Chrome extensions you might like: SmartSheet for Chrome|Freshdesk for Chrome |Wrike for Chrome