Download VNC Viewer for Chromebook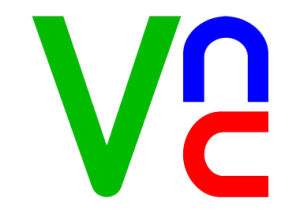 Hello everyone, you can now download VNC Viewer for Chromebook, before you do that, I hope you are all having a great week so far. My week has been good, better than I thought it would be at this point, let me just confess right now! This world is full of miracles as long as you don't give up, cliche statement, I know but still, it is true nonetheless. So please, keep your head up, pray/meditate, plan, or do whatever you can but make sure you don't quit in whatever you are pursuing. Anyway, enough of my philosophical views lol, read on…
Today we will feature one of the most popular and useful apps for your Chrome browser and even for your Chrome OS enabled devices like Chromebooks and such. VNC Viewer is one of the most stable remote access apps you can find on the market that is free without ads or annoying spyware bundled in the program. I remember using VNC Viewer like 6 years ago, maybe longer but it was great back then and I am sure it is great even now.
Install VNC Viewer on Chromebook
Download VNC Viewer on Chrome OS
What Is VNC Viewer?
VNC enables you to connect to a remote computer, see its screen, and control it from practically any device, wherever you are in the world. Watch VNC in action.
We can remotely access most computers. And because RealVNC is the original inventor of VNC technology, twenty years' experience has gone into making our award-winning software.
VNC consists of two apps: VNC Server for the computer you want to control, and VNC Viewer for the device you're sitting in front of, and want to control from. See which apps to license.
VNC Server captures the desktop of the computer in real time and sends it to VNC Viewer for display. VNC Viewer gathers your input (mouse, keyboard, or touch) and sends it for VNC Server to inject and actually achieve remote control.
VNC Server and VNC Viewer communicate directly, and never via RealVNC servers.
VNC Viewer Screenshots
Remember to like our facebook and our twitter @geekchrome for a chance to win a free android tablet every month!
Quick Links: Download Instagram for Chrome | Download Viber for Chrome