Download Microsoft Teams for Chromebook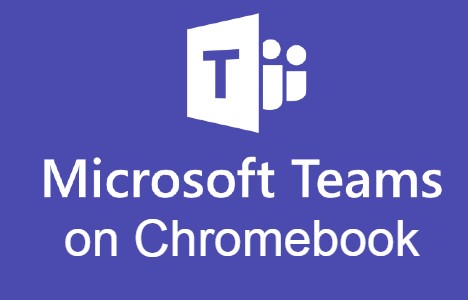 Hello everyone, you can download Microsoft Teams for Chromebook and experience one of the best team communication apps on the planet. Yeah I actually mean that! Microsoft Teams or MS Teams as some call it is truly a great app that rivals the likes of Zoom or Slack. Before you waste your time to try this, remember it is highly recommended that you use a Chromebook that was released in 2017 or newer, you can check out a full list of Chromebooks that support installing and running Android apps.
Today we will highlight some reasons why we think you should go ahead and install Microsoft Teams on your Chromebook. Besides that your school or workplace might force you to use it to communicate with your students or co-workers, this app is actually quite nice. I am not the biggest Microsoft fan but let's say for the past 2-3 years, I will give Microsoft it's credit and I will admit they released some pretty neat software and even hardware like the Surface Laptops which I just recently bought one a month ago and I enjoy it. Microsoft Teams has a nice UI design, it's modern, clean and easy to navigate for just about anyone and it looks great on a Chromebook as you will see for yourselves in the screenshots or video on this page. Let us know what you think about it if you decide to try it in the comments below.
Install Microsoft Teams as Android App
Download Microsoft Teams on Chromebook (Android version)
Manually Install Microsoft Teams on Chromebook
Open the Google Play Store and search for Microsoft Teams.
Click Install.
Once your app is installed, you simply click the launcher on your Chromebook and click on the app to open it, boom you are done.
Use Microsoft Teams on your Chrome browser
Visit: https://teams.microsoft.com/
What is Microsoft Teams?
Microsoft Teams is a software that works on Chromebook, whether you're working with teammates on a project or planning a weekend activity with loved ones, Microsoft Teams helps bring people together so that they can get things done. It's the only app that has chats, meetings, files, tasks, and calendar in one place so you can easily connect with people and bring plans to life. Get family and friends together to manage tasks at home or plan a surprise birthday party. Work with teammates via secure meetings, document collaboration, and built-in cloud storage. You can do it all in Microsoft Teams.
Microsoft Teams Features:
Meet securely with teammates, family, and friends. Set up a video meeting within seconds and invite anyone by sharing a link or calendar invite.
Chat 1-1 or in group chats with friends or colleagues. @mention people in chats to get their attention.
Dedicated channels help create a focused workspace for important projects.
Video call anyone directly in Teams or instantly convert a group chat to video call.
GIFs, emojis, and message animations make it easier to express yourself when words aren't enough.
Task lists allow you to stay on top of work projects or plans with family and friends. Assign tasks, set due dates, and cross off completed tasks to keep everyone on the same page.
File sharing in chats makes it easier to coordinate on work assignments or personal projects.
Cloud storage makes it easy to access shared documents and files on the go.
Dashboard view neatly organizes all shared content photos, files, tasks, links so you don't have to spend time looking for things
Screenshare, whiteboard, or breakout in virtual rooms to get most out of your work meetings.
Microsoft Teams Screenshots
Microsoft Teams Video